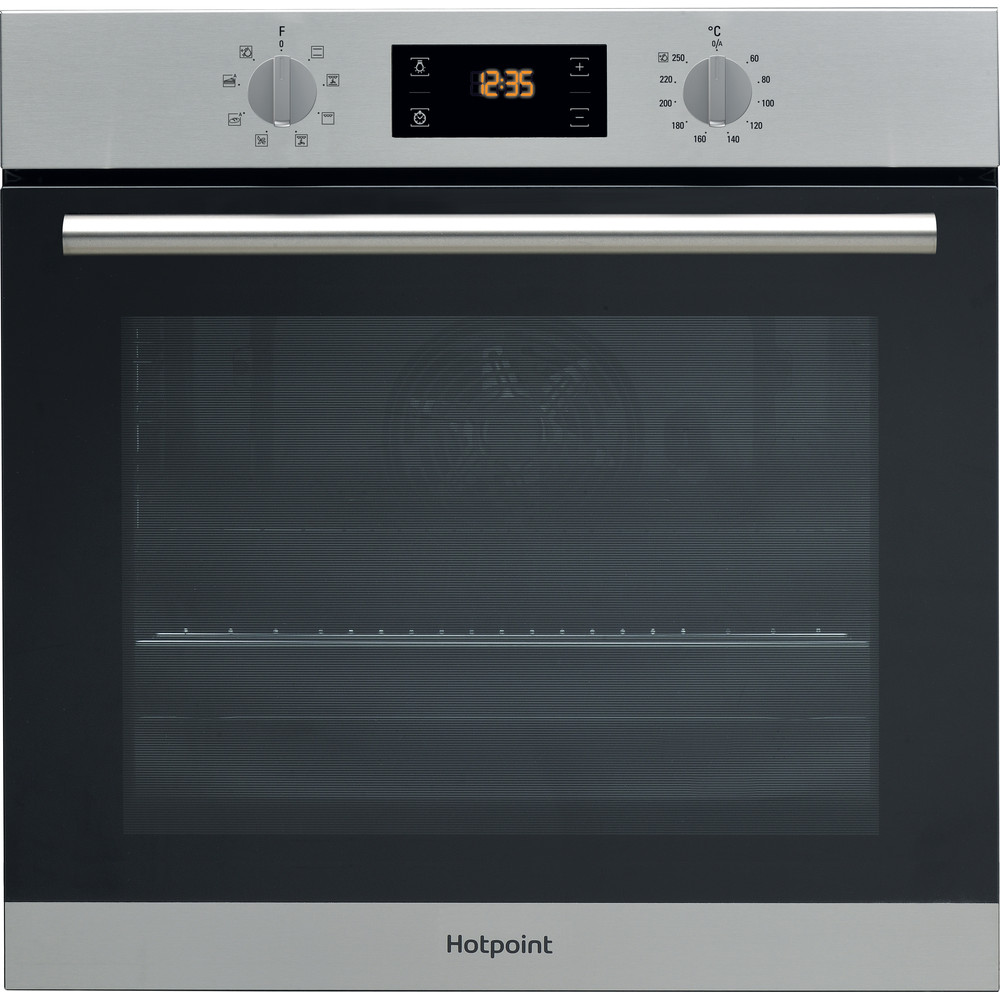 We can all agree, there is nothing better than a high-power oven that allows you to cook up a storm, trying new recipes and creating home-cooked dishes alike.
So, why not take charge of your cooking with the help of the Hotpoint SA2 540 H IX oven, with its outstanding combination of uniformed cooking, automatic cleaning function and a 66L capacity.
Exceptional Features
This oven also has a wide range of superb functions to help you take your cooking that step further. Multiflow technology will distribute constant and even heat throughout every corner of your oven, ensuring that you receive even cooking, every time. What's more, intelligent temperature sensors will minimise temperature changes to within only +/- 2c. Say goodbye to burned edges and raw middles and say hello to perfect, even results that you can be proud of!
This model also comes complete with five programmes, so no matter whether you're baking, roasting or grilling, no longer will you have to go through the typical hassle and guesswork.
Easy Clean
Hydro clean will also harness the natural power of steam to ensure that your oven is constantly left super clean. Thanks to a 35-minute self-cleaning steam programme, typically hard to remove fat and food residue will be loosened from the sides of the oven. This means that all you'll have to do is simply wipe around the inside once the cycle has finished. No longer will you be left scrubbing away.
The SA2 540 H IX also comes with a tilting grill, which will drop down, allowing you additional access for easy cleaning. Simply unhook the grill for enough room to thoroughly clean the above surface.
Great Energy Efficiency
The SA2 540 H IX has also been awarded an energy efficiency rating of A, so you can have the added peace of mind that your new oven is saving you money on your household utility bills and also much kinder to the environment.
If you are a proud homeowner with the planet on your mind, the above hydro cleaning will also mean that you can say goodbye to the harmful chemicals that you typically use to tackle the stubborn, cooked-on dirt inside your oven.
If you are looking for an oven that can impress your guests and help you cook up a storm, order the Hotpoint SA2 540 H IX oven today from EHS Appliances. We offer fast delivery across Leeds. Plus friendly, reliable customer service. Browse our range of ovens online today.